In honor of Earth Day, I grounded and immersed
myself in creation, painting a stylized feminine figure that emerges from her environment.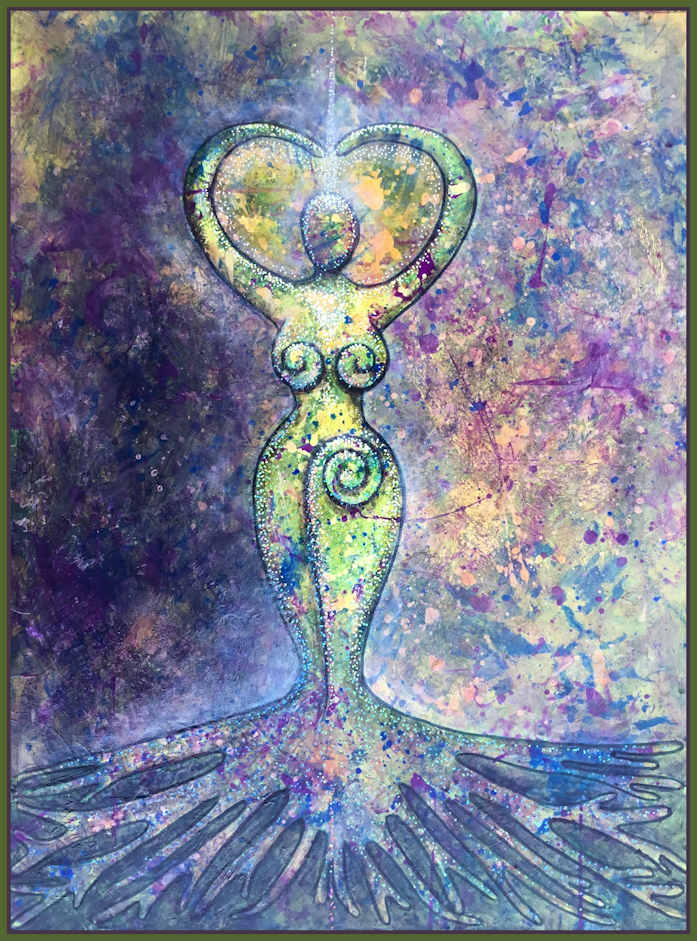 Earth Day Homage
In this technique, I paint an abstract background with no plan for the outcome of the piece. Somewhat like my Intuitive approach, I allow the colors and patterns to dictate the subject of the painting. By bringing the design forward from the background unifies all, making everything 'belong'. It also prints well, and looks nice matted and framed! 
If you enjoy my work and are a patron of Art, please email me. It is always an honor having my art in the hands and hearts of others!